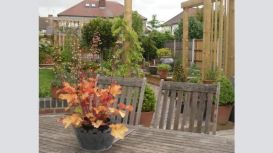 With a keen interest in gardening from childhood and now over 25 years of practical experience and creative vision we produce hand drawn designs for all sizes of garden. Projects range from the small Victorian terrace front garden to designs for a 40 acre site developing large planting areas and specifying specimen evergreen and deciduous trees.
Each garden is designed individually with a clear focus on the requirements of our clients whether it is a traditional family garden, modern or contemporary garden to the cottage garden. It is our goal to design a garden that you will be happy to implement and then enjoy watching mature and develop for years to come.
Our business began with friends and relatives coming and asking for advice with their planting or designing their gardens and producing a sketch design to establishing our design business in 1996 and never looking back.
---
Reviews and Ratings
We do not have any reviews about Peter Stevens Garden Design available right now.