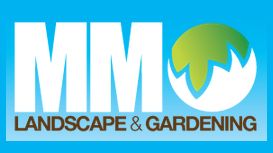 MM Gardening and Landscaping provides complete garden services from mowing, pruning and weeding to complete landscaping and border designing to customers in Burnley, Accrington, Padiham, Higham, Barrowford, Nelson and Clitheroe. The business is located in Burnley and offers services at a time that suits the customer at no extra charge. For weekly or bi-weekly revisits for those that simply don't have time to look after their garden but want to enjoy something special. Trust in MM Gardenings knowledge and expertise, sit back and let MM Gardening do the hard work this summer.
Using the latest equipment and technology and fully qualified staff, the company is able to offer a professional gardening and landscaping to individuals. The service is intended to be cost effective, enabling clients to sit back and enjoy their garden.
The company is owned by Mark Mazza who has been working in the landscape gardeners business for many years. Having previously worked in effluent areas around Manchester.
---
Reviews and Ratings
We do not have any reviews about MM Landscape available right now.