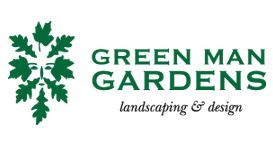 We take a fresh, friendly and flexible approach. Whether you'd like to improve a single feature, or completely overhaul your garden, we are passionate about finding a solution that meets your requirements. Based in Exeter, Devon, we pride ourselves on the quality of our design and our dedicated craftsmanship.
Always customer-focused, we have built a reputation based on honesty and attention to detail. Whatever your budget, you can rely on us to provide you with a professional service and excellent value. We're always happy to hear from you, so if you'd like advice or ideas, don't hesitate to get in touch.
---
Reviews and Ratings
Kevin Butler, Exmouth, Devon
Dan and his team, Jamie and Simon have just completed a re-modelling of our small back garden which was mainly covered by old decking, concrete slabs and pebbles. They have created a sunny patio area with a small lawn and raised bed for growing vegetables. The work was done in just over two weeks to a high standard and Dan was careful to consult regularly to ensure the finished product was in line with our wishes. The team was well organised, meticulously tidy and, in short, a pleasant, hard-working group of guys. My wife and I are delighted with the end product and would certainly employ Dan and his team again if we embark on further landscaping work elsewhere on the property.