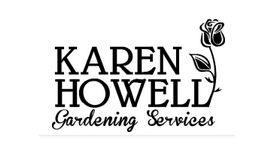 Karen Howell Gardening Services - There is nothing better than relaxing in a tidy garden full of colour and beautiful aromas, however, keeping your garden tended can take time and effort and this can be a struggle for some. Gardening is my passion and it gives me great pleasure to tend gardens for those who, for whatever reason, cannot, and to give them a place of beauty to enjoy. I have been fortunate to tend gardens for some lovely people and have enjoyed hearing what different clients favour in their planting, colours and textures and have worked to deliver their ideal space.
From perfect lawns and neatly tended beds to wildflower areas and all year round colour, your requirements can be met. Lawn maintenance - cutting, strimming, edges defined, weed removal, treatments and advice on lawn improvement. Borders - defining, weeding, topsoil aeration, advice on soil improvement and mulching. Shrubs, small trees and hedges - seasonal pruning, thinning, reducing.
---
Reviews and Ratings
We do not have any reviews about Gardener Dartford available right now.