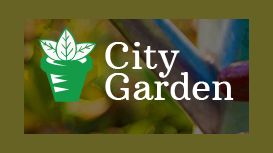 City Garden is a well established gardening company in London, offer the best and most professional services in the M25 ring area. We are an ever growing company and our success is based largely on our growing clientele. More and more clients are opting for our wonderful services, because they don't have much time themselves. So if you need help, you are guaranteed the best of help right here with us. We use the best tools and the most eco friendly products on your garden. We are the company to choose.
A garden needs care and affection. You need to nurture in order for it to thrive as a garden. It needs to be weeded regularly, mowed often and if you have time, have plants planted in the garden. That way, you can enjoy watching plants thrive in your garden. If you do not have time for all of that, then hire us now and see how great we are. Indeed, we offer some of the best gardening services in London, from weeding, to lawn mowing, to planting, to hedge trimming to landscaping, we offer absolutely everything you need. That's because we respect your needs.
More and more people are thinking about the effects of their lifestyle on the environment and indeed, more or less everything you do has an effect on the environment. We choose to use eco friendly, non toxic products on your garden to ensure we are not damaging the environment in order to give you garden a makeover. We really do care for the planet on which we live and so should you. It is our responsibility to look after it. Hire us and you are guaranteed the greenest garden in London.
---
Services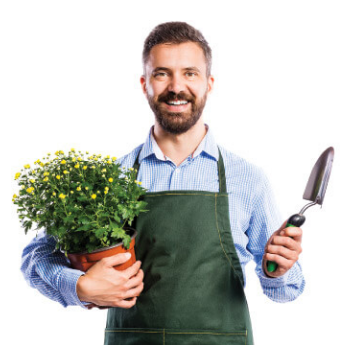 Hiring a regular gardener for your garden is not just a good idea it's a great idea. Having that professional help a professional gardener can give, can make all the difference to a garden and make your own garden become the ideal garden you want to be.
What's fantastic about our garden maintenance company is it gives you the opportunity to have professional gardening and a hire gardener for such a wonderful, affordable price.
Our gardening service can be for those jobs which are too physically demanding or you simply don't want to do yourself. It may be mowing the lawn, trimming the hedge or lifting heavy soil. There are also those jobs you want done in your garden such as digging, sowing and raking that are necessary but are also tiring and time-consuming.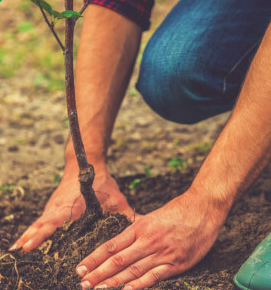 If you're looking for assistance regarding soil turfing composting then City Garden is the company you should contact. In addition to the many different gardening services we offer our clients, we can help you with the laying down of new turf or composting which can be an essential part of any garden. However, it can be something which is labour-intensive and technically challenging.
The first way we can help you with composting is by recycling your garden waste and natural refuse which can then be turned into compost either for yourself or it can be taken away and recycled in the correct manner. Our expert gardeners know everything there is to know about soil composting. If you need loose topsoil in regards to garden landscaping then we can assist you with this and also with the landscaping itself.
The soil of any garden is at the heart of any garden and as such, perhaps the most important ingredient of any garden space. Our professional gardeners and soil experts can make sure your soil is in as good a condition as it can be and also help you with the laying of new grass or soil turf. The expertise of our turf specialists can be vital in making sure this important part of gardening is done right in regards to your own garden.
Reviews and Ratings
We do not have any reviews about City Garden available right now.