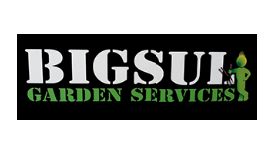 BIGSUL Garden Services is run by Jamie Sulway providing a comprehensive range of services of general garden maintenance for households and business this ranges from Gardening Services to Gutter Cleaning and Pressure washing Services. BigSul is your friendly local business that is more than happy to take a look at a job no matter how big or small it is or may seem.
Feel free to have a good look around the new website, the different areas show the services that BigSul can provide. Also we have a small selection of jobs that have been undertaken within the last 5 years and will continue to try and place more on the website over time.
---
Reviews and Ratings
We do not have any reviews about Bigsul Garden Services available right now.