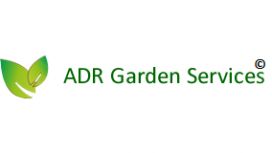 Regular garden maintenance.

Many of our regular residential and commercial clients ask us to maintain their gardens on a regular ongoing basis. We can do the hard work and dispose of the waste leaving you to enjoy choose the flowers you wish to have in your garden borders.
We also get many requests for a one-off garden tidy-up or a garden clearance especially where clients have moved into a property and the garden has been neglected.
Services

We can provide a one off garden clearances or a garden waste collection service in Staffordshire or Cheshire. Whatever the size of your garden, we have a professional team who specialized in garden junk removal of unwanted materials from your gardens.
We ensure that we dispose the waste environmental friendly at a fully accredited local site that have full accreditation. Also we have clients that hire a skip and we will fill it for therm to remove all the labour intensive work.

ADR Gardening Services provides year round professional grounds maintenance for all sizes of business customers. Customers include NHS doctors grounds, industrial parks, student accommodation, office parks, pub, restaurants, retail business grounds and large residential housing estates.
Commercial Grounds Maintenance:
We deliver a range of services, that include a lawn mowing, bush pruning, leaf clearing, waste removal and border control – each tailored work with and around your business. We work closely with you to establish your requirements and then put in place a plan that meets those needs and your budget.
Car Park Maintenance:
We can keep your car park free from leaves, weeds and remove all moss. This will keep your car park safe to drive and walk on and make it look the best it can.
Common tasks include:
Litter Picking;
Leaf sweeping;
Rubbish removal;
Weeding / Weed control;
Grass cutting;
Hedge cutting;
Borders maintained;
Pruning and shaping of shrubs and bushes.
Reviews and Ratings
Excellent Service. Thank you very much. Will be using again.